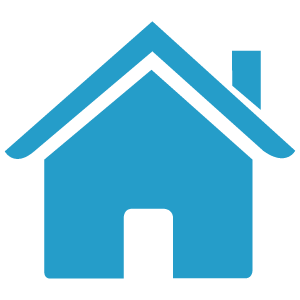 Learning Center Home
Agenda¶
This workshop runs under a Code of Conduct. Please respect it and be excellent to each other!
Twitter hash tag: #cyverse_foss
Agenda subject to change.
Instructors will review the agenda at the end of each day, and adjust based on participant input.
Syllabus (draft, subject to change)¶
Last year's syllabus as a chart (for reference): https://docs.google.com/spreadsheets/d/1n5zCJlT9g_vyWx6z-5vmT300ZH-vC6AP4TYKFeJIMZo/edit#gid=0
Expected Outcomes¶
By working through an example project relevant to their interests, participants will practice open science skills using CyVerse, GitHub, R or Python, and other resources. At the end of the week, students will present a plan for how to integrate open science into their labs.
Day 1¶
AM
Course introduction and objectives

Clarify objectives and how course topics address participants' goals (general summary from pre-camp surveys)
Participant introductions
Discussion: What is open science?
Introduce example lab/research project
Collaboration culture and roles (Michael Mandel, Eller Business College)
Lunch break: optional command line refresher
PM
Introduction to CyVerse

Platform overview

Data Store

Data Store Access

iCommands, WebDav, CyberDuck

Data management

Data organization
Data sharing
Metadata

Discovery Environment (DE)

Walkthough & Terminology

Data Analysis

running apps in batch mode (DE apps)
VICE: Visual Interactive Computing Environment

Creating tools and apps - overview
Day 2¶
AM
Data Management

FAIR data principle (Findable, Accessible, Interoperable, and Reusable)

Data organization
Data and metadata standards
Using metadata
Data licensing
Legal and ethical concerns

Data Management tools:

Open Science Framework (OSF)
Protocols.io
CyVerse Data Commons

Writing Actionable Data Management Plans
Budgeting for open, reproducible science
PM
*

Introduction to reproducible science

The Research Object

Tools for collaboration

Version Control: GitHub,
Documentation: ReadTheDocs, Bookdown
Communication: Slack, Gitter, Microsoft Teams
How to Google: Stack Overflow, etc.

Hands on GitHub

In a web-browser, command line
Day 3¶
AM
Project Pitches

Introduction to cloud computing

Atmosphere - Jetstream for XSEDE (scale up your analyses)

Launching an instance
Mounting a volume

OpenScienceGrid, XSEDE HPC
Commercial Cloud Providers
PM
Computational Notebooks

Jupyter Lab Notebooks with R or Python
Connecting Notebooks and VICE to GitHub

Optional Project time
Evening: Happy hour at 1702! No trip to UA's north campus is complete without a visit to 1702 for pizza and beer. It's a local institution.
Day 4¶
AM
Introduction to Containers

Intro to BioContainers, Docker, Kubernetes, and Singularity

Install Docker

Run a container in Docker
PM
Work on projects, practice specific skills
Group Dinner in Downtown Tucson - take the streetcar!
Day 5¶
AM
Work on Projects, practice specific skills
PM
Project presentations
Planning for continued involvement
Course assessment
---
Fix or improve this documentation:
---